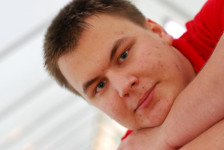 Anders Einar (Kagee) Hilden is 27 years old. He is interested in photography, computers and programming, and is currently working with IT Security/Incident management in Oslo, Norway.
He has a bachelor's degree in computer science from Gjøvik University College.
I need help to write this page. Please leave constructive comments below :)
Feel free to contact me using the comment form below if you don't have any other means of contacting me.